For those who setup Ubuntu Linux Bash on Windows 10 but forgot what password they used. I set this up quite a while ago on a computer that I seldom use, and I needed to reset my password. Here are the steps I found from Ask Ubuntu.
Run bashand make a note of your Linux username (this need not match your Windows username)

In Windows admin command prompt (Super+X, A) change the default user to root:

lxrun /setdefaultuser root


Now Bash on Ubuntu on Windows logs you in as root without asking password

Use passwd command in Bash to change the user password:

passwd your_username


Change the default user back to your normal user in Windows command prompt

lxrun /setdefaultuser your_username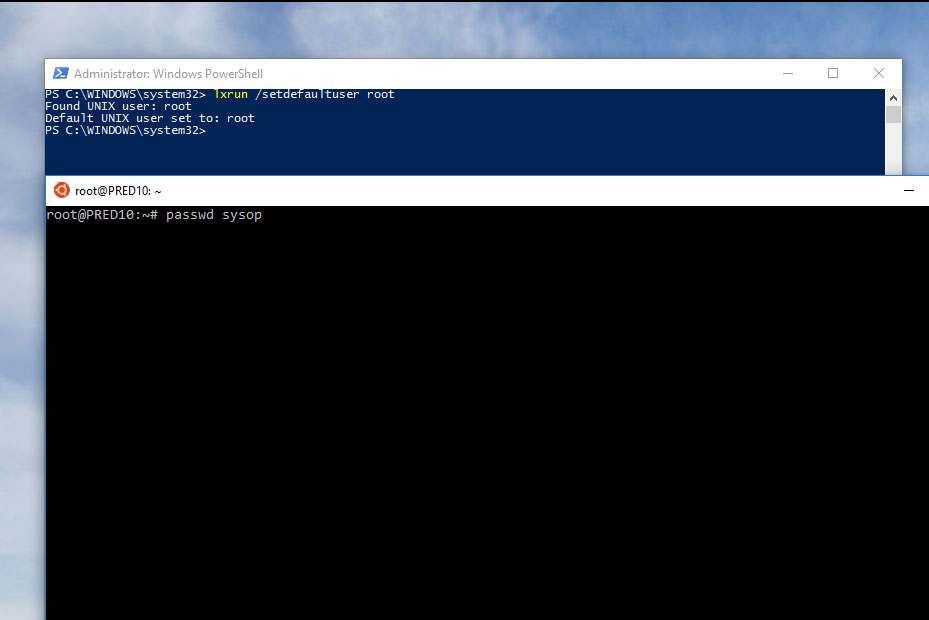 Where are my Ubuntu Bash files in Windows 10?
In Ubuntu Userspace for Windows, the Ubuntu file system root directory is at
%

localappdata

%

Lxssrootfs
or
C

:

UsersUsernameAppDataLocalLxssrootfs
Replace the Username with your Username on Windows.
The Ubuntu system files are stored at:


C:UsersUSERNAMEAppDataLocalLxssrootfs
Your Ubuntu user account's home folder is stored at:


C:UsersUSERNAMEAppDataLocalLxsshomeUSERNAME
The root account's home folder is stored at:


C:UsersUSERNAMEAppDataLocalLxssroot