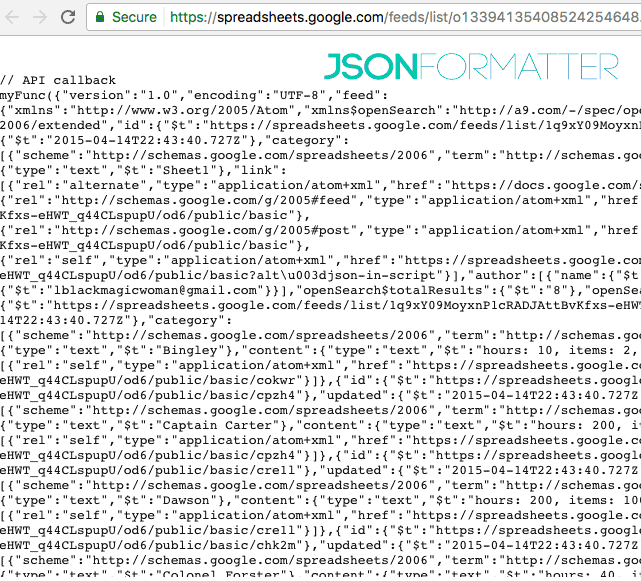 This is the best JSON Formatter I have found. It makes JSON easy to read, and it is open source.
JSON Formatter Features

   •   JSON & JSONP support
   •   Syntax highlighting
   •   Collapsible trees, with indent guides
   •   Clickable URLs
   •   Toggle between raw and parsed JSON
   •   Works on any valid JSON page – URL doesn't matter
   •   Works on local files too (if you enable this in chrome://extensions)
   •   You can inspect the JSON by typing "json" in the console

Try it out on this URL // Google Spreadsheet as JSON values
Keyboard Shortcut for JSON Formatter
Hold down control (or cmd on Mac) while collapsing a tree if you want to collapse all its siblings too.
Source Code for JSON Formatter