Requirements / What you need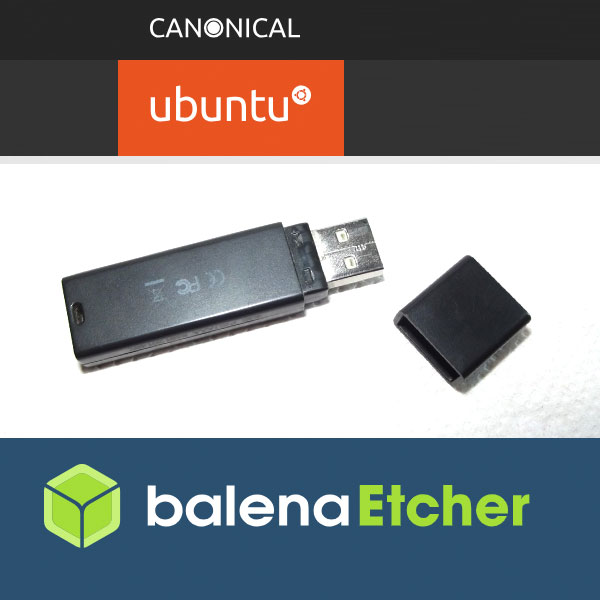 A 2GB or larger USB stick / USB thumb drive / USB flash drive

Press Command+Space Bar and type Disk Utility
Format this USB stick as MS-DOS (FAT)
Set the scheme to GUID Partition Map
Click Erase

An Apple computer or MacBook / MacBook Pro / laptop running macOS
An Ubuntu ISO file Get Ubuntu for download links
Download Etcher
We will use a free and open source application called Etcher.
Download Etcher and install it on your system.
Use Etcher to load an ISO on your USB flash drive
Click Select image and locate the Ubuntu ISO file. Typically, it will be in a downloads directory/folder.
Click Select drive and choose your USB stick.
Click Flash! to create your bootable USB flash drive. It may ask for your password.
Success! Use this USB drive to install Linux.
Plug the USB flash drive into a computer.
Reboot / switch on the computer and install Ubuntu.
You may have to change the boot order of your computer to boot from the USB / removable media.
Ubuntu's Tutorial
Visit Ubuntu's own website to see their full tutorial:
https://tutorials.ubuntu.com/tutorial/tutorial-create-a-usb-stick-on-macos