There are a few steps in order to start your first print with your Monoprice MP Voxel.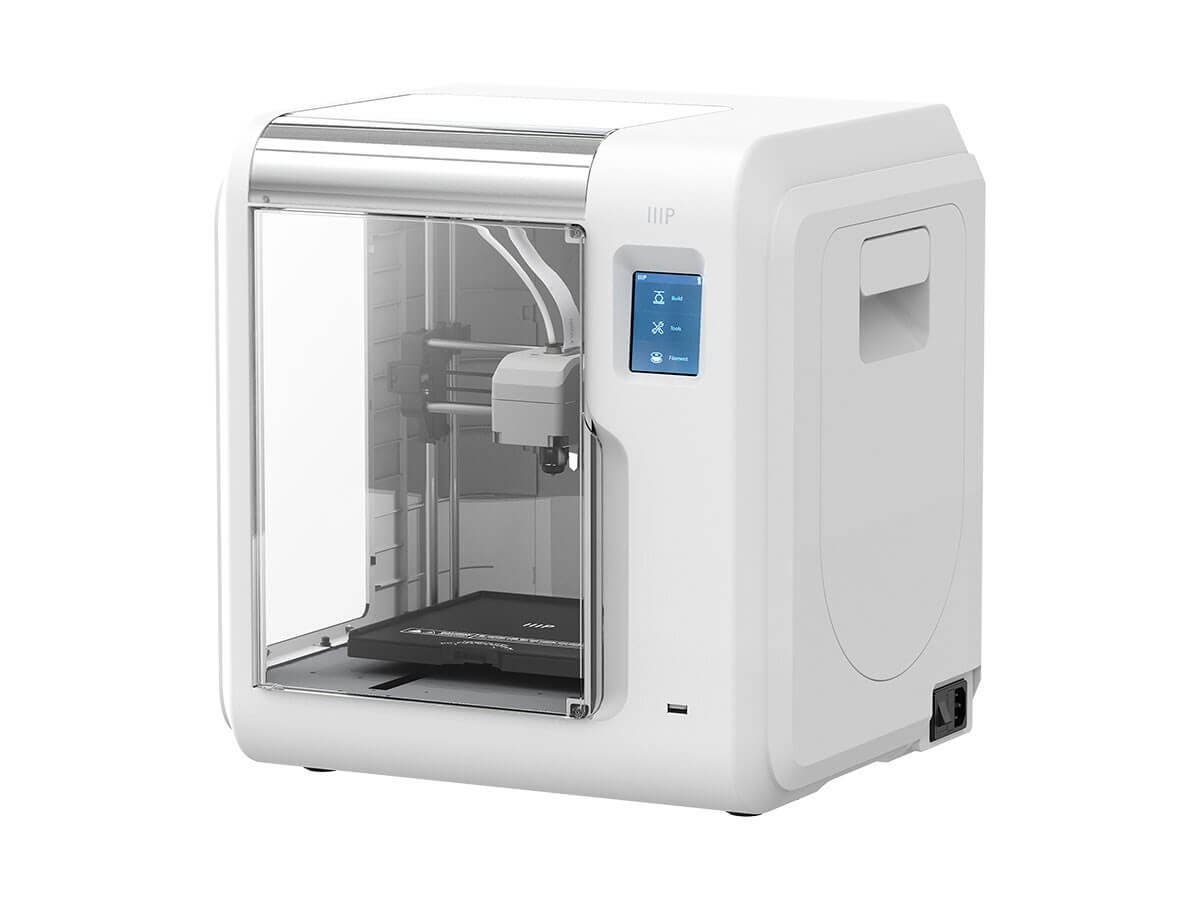 Download the Monoprice MP FlashPrint software for your Monoprice MP Voxel.
Install the MP FlashPrint software and connect to your MP Voxel.
Load an STL file in MP FlashPrint by pressing CTRL+O and opening your STL file.

Click the Print button in the top-middle area of MP Flashprint



Select the parameters for your print to see your estimated material use and time

I want to (Preview, but NOT Print Slice When Done)
Material type (PLA)
Supports (disable)
Raft (none)
Resolution (standard)

Click OK
It will show you the estimated weight and material used.

Choose a name for your gx file
Click Save

Send the file to your machine by clicking the Send GCode button in the top left.
How do I connect MP FlashPrint to my Monoprice MP Voxel?
Make sure your MP Voxel is connected to your network. (Wifi or ethernet cable)
Find your IP address on your MP Voxel

Tap Tools, then About to see your IP address (Example: 192.168.1.106)

Open your MP FlashPrint software on your computer
Click Tools

Click Machine Information

Enter your MP Voxel IP address (Example: 192.168.1.106 and leave the port at 8899)

Click Connect
NICE! Your machine is connected and ready to print from your computer.
Where can I download the slicing software for my Monoprice MP Voxel?
At the bottom of the MP Voxel description page you will find all the software needed.