What is hard drive cloning / backup software?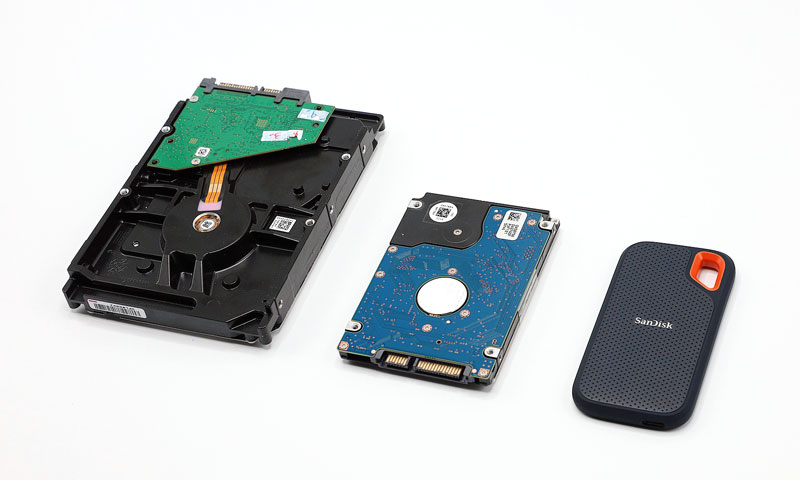 Hard drive cloning is the process of creating a true copy of the contents of a hard drive or solid-state drive. It will contain a 1-to-1 copy of the source drive. All of the source hard drive data is stored as a disk image file. This disk image file can be transferred to storage devices like a new hard drive or any of the following:
backup hard drive (IDE, SATA, PATA, SSD, solid-state drive, NVMe, m.2)
tape backup (Cassette tape, VHS tape, Betamax :)
optical drives (CD-R(W), DVD-5, DVD-9, Bluray, HD-DVD)
USB drive
Memory cards (microSD/SD/SDHC/SDXC, Compact Flash (CF), XQD, Memory Stick, Micro Drive, Multi Media Card (MMC), Smart Media)
Iomega Zip, Jazz disks, CD-R(W)/DVD, etc.
record/vinyl, laserdisc, Video CD
In case, if your original hard drive fails, you can quickly swap it with a fresh clone. Hard drive cloning helps you to avoid reinstalling system software and applications.
How long does Hard Drive Cloning take?
Hard drive cloning speed depends on how fast your drives are and how much data you are cloning. Generally, it will take at least 15 minutes to a few hours. Older hard drives can only run at 50 - 100 megabytes (MB) per second while newer hard drives can reach close to 4,000 MB per second.
9 Best Hard Drive Cloning Tools and Applications
The following is a handpicked list of best hard drive cloning tools. This list contains the most popular features and website links to open source (free or trial) and commercial (paid) software. These are the best backup and disk management apps you can find.